PEOPLE MATTER
- behind a great surface there is always a great team!
We are a medium-sized family-run business with tradition and vision for the future.
Both our sites are centrally located in the heart of Germany: our headquarters in Neuenrade are situated in North Rine-Westphalia whereas our subsidiary in Heilbad Heiligenstadt is in the center of Thuringia. Both regions are well connected to attractive cities such as Cologne, Duesseldorf or Goettingen and offer a great variety of leisure activites for singles, families, sports and nature enthusiasts.
Our corporate philosophy stands for stustainability, reliability and steadiness. We operate in a highly competitive market, but are authentic and genuine to the core. We offer stable and safe working environments with flat hierarchies and fast decision-taking. Our teams are highly qualified and motivated with lots of experience and know-how. People who want to join and become part of the Muschert +++Gierse group are highly appreciated.
Professional and managerial staff, production workers, graduates or career starters - applications are always welcome!
These topics are dear to our heart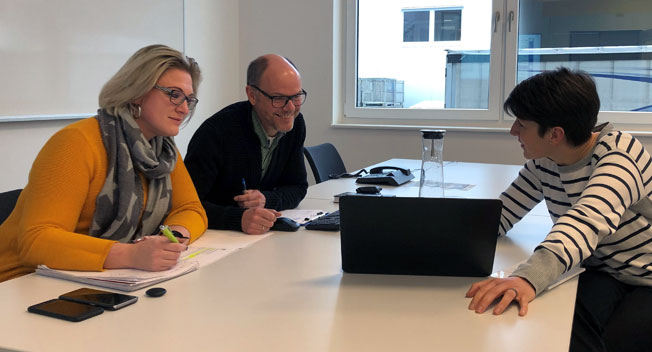 COMPANY TRAINING
It is of our concern to support and train our staff. Learning and training in combination with continuous improvement of internal processes are directly related to our success. We develop and establish measures in close cooperation with our staff and the respective business divisions.

We offer the following training opportunities:
trainings (internal and external in all business divisions)
additional qualifications (trainer qualification license, forklift license)
autodidactical training (extension of knowledge, qualification and skills)
professional development (master classes, dual curriculums)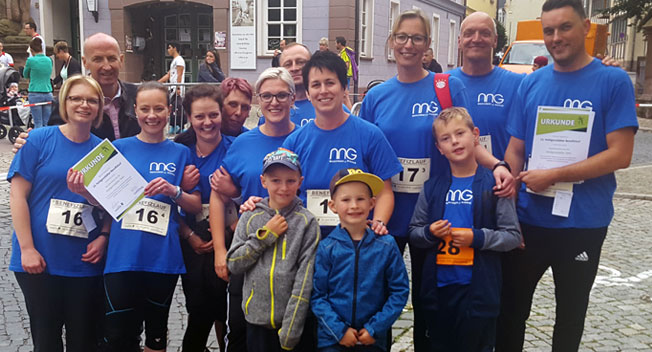 OPERATIONAL HEALTH MANAGEMENT
We provide a wide range of active support and promotion for the physical fitness and health of our staff.
Examples for our operational health management:
medical check-ups by company physician
regular site inspections in regards of ergonomical working conditions
medical check-ups (back screening, preventive back training)
DKMS typification and blood donations
participation at company runs